Adapted from "You Matter" by Yuxin Sun, Ph.D., Licensed Psychologist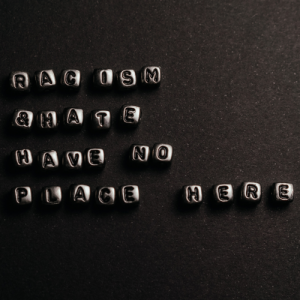 Experiencing discrimination first-hand and witnessing how your community is treated unfairly can be exhausting. You may feel sad, anxious, angry, tired, frustrated, hopeless, confused, guilty, restless, rebellious, and every emotion in between. You may feel invalidated, that you are invisible, your struggles are not real, and your voice doesn't matter.
Your experience is real, and it matters. You matter. Take time to love yourself. Don't feel guilty for spending time to heal and replenish. Take care of yourself so that you can care for others. When you are ready, in ways that are congruent with your values, speak up for your community, join the anti-racism movement, and fight for all who are suffering from an unjust system. You are in charge of your experience, and you can make a difference.