Adapted from "You Matter" by Yuxin Sun, Ph.D., Licensed Psychologist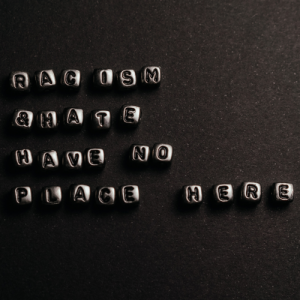 Experiencing discrimination first-hand and witnessing how your community is treated unfairly can be exhausting. You may feel sad, anxious, angry, tired, frustrated, hopeless, confused, guilty, restless, rebellious, and every emotion in between. You may feel invalidated, that you are invisible, your struggles are not real, and your voice doesn't matter.
Your experience is real, and it matters. You matter. Take time to love yourself. Don't feel guilty for spending time to heal and replenish. Take care of yourself so that you can care for others. When you are ready, in ways that are congruent with your values, speak up for your community, join the anti-racism movement, and fight for all who are suffering from an unjust system. You are in charge of your experience, and you can make a difference.
The Counseling Center is committed to opposing racial injustice, oppression, and violence. We acknowledge that racism, white supremacy, and inequity continue to cause serious harm to the health and well-being of students from marginalized communities. We also understand the historical and current role that mental health providers have played in perpetuating harm toward BIPOC individuals, families, and communities and are constantly looking at our practices to ensure that we honor our commitment to anti-racism and provide a safe space for BIPOC students. This page includes information and tools to help you understand and cope with racism, its effects on mental health, as well as resources to promote collective healing and social justice. And because ending racism and white supremacy is an ongoing struggle, this page will continue to evolve as we learn more and grow together.