Getting started
What is Let's Talk?
Let's Talk is a program that connects UW students with support from experienced counselors from the Counseling Center and Hall Health without an appointment.
Counselors hold drop-in hours via videoconference to provide insight, solutions and information about other resources. Let's Talk drop-in visits are free, confidential and there is no appointment necessary.
Let's Talk offers informal consultation – it is not a substitute for regular therapy, counseling or psychiatric care.
Let's Talk is supported by UW Parent & Family Programs and the Services & Activities Fee.
Support for students affected by coronavirus
For some students and families, the coronavirus outbreak has led to increased experiences of racism and other forms of discrimination. If you are struggling with discrimination, financial instability, social isolation and/or health worries, Let's Talk counselors are here to support you during the scheduled times listed below.
Spring quarter 2020 Virtual Let's Talk schedule 
Note: Let's Talk is not a 24/7 service and the Let's Talk counselor is only available during the times below.
Mondays, 2 p.m. – 4 p.m. Pacific Time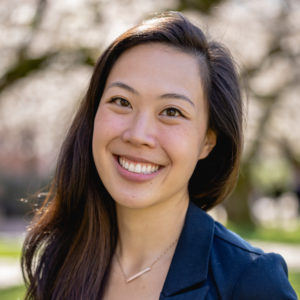 Hsuan Hsuan Dai, LMHC
Languages: English (fluent) and Mandarin (fluent)
Tuesdays, 2 p.m. – 4 p.m. Pacific Time
Iris Song, PsyD
Languages: English (fluent) and Korean (conversational)
Wednesday, 11 a.m. – 1 p.m. Pacific Time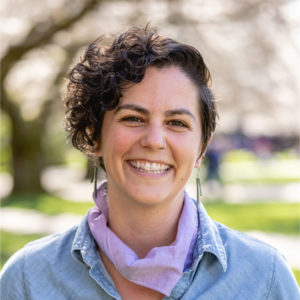 Kate Fredenberg, LICSW
Language: English (fluent)
Thursdays, 2 p.m. – 4 p.m. Pacific Time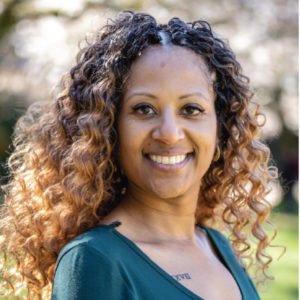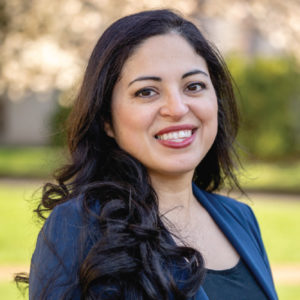 Charisse Williams, PhD or Andrea Salazar-Nuñez, PhD
Languages: English (Charisse and Andrea; fluent), some Spanish (Andrea; limited)
Friday, 11 a.m. – 1 p.m. Pacific Time
Fievel Finley, LICSW
Language: English (fluent)
How to participate
Here are the steps you need to take to participate in Virtual Let's Talk. Please review them carefully:
Decide which day and time you want to participate (see above) and set a reminder to yourself to return to this page then. You can find a time zone calculator here. Let's Talk is not a 24/7 service and is only available during scheduled times.
A web form to sign up will be available only during scheduled Let's Talk times listed above. Please complete the form to access the Let's Talk videoconferencing link.
Once you complete the form below, you will see a confirmation message with a link to Doxy.me, a videoconferencing service. You will also receive an email confirmation with the same link.
Make sure you have the technology needed – a functioning computer or smartphone, ideally with a webcam.
Find a private, quiet place where you can talk with the counselor and then click the Doxy.me link. 

You may need to close other programs to be able to use Doxy.me.

Wait for your turn to talk with a counselor.

Let's

 

Talk is first come

,

 first served

, and the counselor will start your visit once they are done meeting with the student(s) ahead of you in line. 

If you are not ready when the counselor starts your visit, they will put you back in the waiting room. If there are many students waiting ahead of you, it is possible that the counselor might not be able to see you today. If you need support urgently and can't wait until the next Let's Talk session, contact UW's student mental health services.