In a life-threatening emergency, always call
911

.
Are you in crisis?
If you are in crisis and need to talk to someone, UW partners with My SSP to give students access to same-day, confidential mental health and crisis intervention support, 24/7 and in multiple languages.
There are several ways to connect: 
Counseling Services
The UW Counseling Center is a mental health resource where currently enrolled students can receive assistance with adjustment issues, depression, anxiety, relationship concerns, and a variety of other challenges. 
At the Counseling Center, every single member of our team dedicates their working hours (and often our waking hours!) to seek ways to enhance the UW Student Community's access to wellness resources within and beyond UW. We strive to create a safe environment for students to explore and overcome challenges connected to life and learning. Through innovative programs and partnerships, we aim to deliver on our commitment to support our student community so UW feels less overwhelming and more inspiring!  
Our multidisciplinary mental health team is dedicated to practicing through an inclusive and anti-oppressive lens that affirms the needs of those frequently marginalized by mainstream mental health practices. 
Because UW should be challenging, not overwhelming!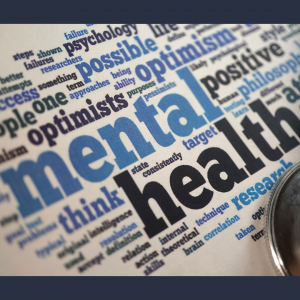 ---
Who is eligible for services?
For students physically in the state of Washington:
Students currently enrolled in degree-seeking programs at the UW Seattle campus are generally eligible for services at the Counseling Center. Because the Counseling Center is funded through tuition and the Services and Activities Fee (SAF), students outside this central funding structure are not eligible for counseling services. These students are still welcome to call us to request assistance with referrals to resources in the local community.
For students who are physically out of state and/or for any student who is in crisis:
UW has partnered with My SSP to give students access to real-time, confidential mental health and crisis intervention support, 24/7 and in multiple languages. There are several ways to connect: 
We highly recommend that you download the My SSP app (Apple App Store | Google Play) to have the full range of services at your fingertips any time.
---
Scheduling an Appointment
Log into the new Student Portal to schedule a first-time visit, see your upcoming appointments, check-in and fill out forms, sign up for text reminders, and update your personal information like your name and pronouns! If you are unable to schedule an appointment online, please call us at 206.543.1240
We provide both virtual and limited in-person sessions as counselors share offices due to space limitations at the center.
To request disability accommodations for your appointment, contact the Disability Services Office at 206.543.6450 (voice), 206.543.6452 (TTY), 206.685.7264 (fax), or dso@uw.edu, preferably at least 10 days in advance.
---
Make a gift to the UW Counseling Center to support our work!