Resilience & Compassion Seed Grants 
In partnership with the Campus Sustainability Fund (CSF), the Resilience Lab awards seed grants up to $5,000 to students, staff, and instructors to support the beginning stages of projects that cultivate resilience, compassion, and sustainability. To date, over $118,000 has been disbursed to fund community-led projects across all three UW campuses. 
---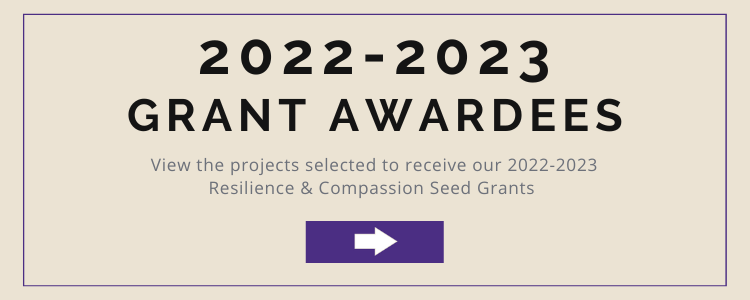 ---
Students, staff, and faculty — including administrative and academic units — are encouraged to apply to fund applied research, workshops, retreats, activities, projects, etc. that support the goals of the Resilience Lab and the Campus Sustainability Fund:
foster connectedness, belonging, and community;
embrace both commonalities and diversity within the human experience;
cultivate kindness, compassion, and gratitude toward each other and ourselves;
highlight connections between community/personal identities and sustainability in the UW community/environment;
spark dialogue about environmental and social issues that have a disproportionately negative impact on communities of color;
provide opportunities for project-based and applied learning for the UW community. 

Applications for the 2022-2023 Resilience and Compassion seed grant cycle opened April 1, 2022 and closed May 1, 2022.