Resilience & Compassion Seed Grants 
In partnership with the Campus Sustainability Fund (CSF), the Resilience Lab awards seed grants up to $5,000 to students, staff, and instructors to support the beginning stages of projects that cultivate resilience, compassion, and sustainability. To date, over $118,000 has been disbursed to fund community-led projects across all three UW campuses. 
---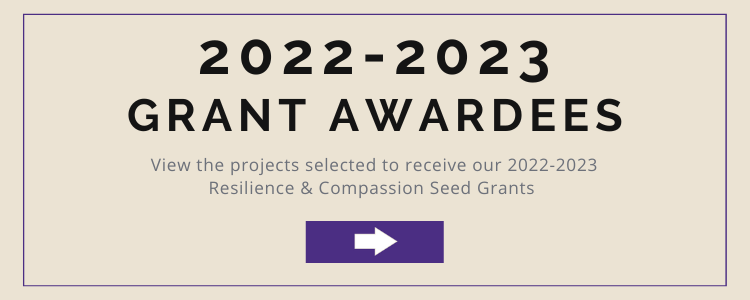 ---
We are pleased to announce the fifth annual Resilience and Compassion Seed Grant cycle! Students, staff, and faculty — including administrative and academic units — are encouraged to apply to fund applied research, workshops, retreats, activities, projects, etc. that support the goals of the Resilience Lab and the CSF:
to foster connectedness, belonging, and community;
to embrace both commonalities and diversity within the human experience;
to cultivate kindness, compassion, and gratitude toward each other and ourselves;
to highlight connections between community/personal identities and sustainability in the UW community/environment;
to spark dialogue about environmental and social issues that have a disproportionately negative impact on communities of color;
to provide opportunities for project-based and applied learning for the UW community. 

How to Apply
Applications for the 2022-2023 Resilience and Compassion seed grant cycle opened April 1, 2022 and closed May 1, 2022. 
To apply, fill out the 2022-2023 Resilience and Compassion Seed Grant Application via Google forms. To complete the forms, you will need to download and fill out the Seed Grant Application Form outlining your project name, amount requested, and the contact/affiliation information of any persons associated with the project. You will also need to complete a detailed Budget Proposal for how the funds will be used.
Download: