Tobacco cessation means to quit the use of tobacco.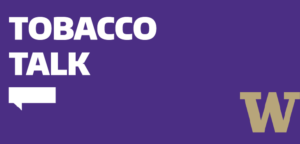 Tobacco Talk is a free tobacco cessation program offered at Hall Health Center.  There is no cost for UW students, UW employees and patients of Hall Health Center.  The program includes one-on-one discussions and follow-up appointments.  This service helps people make decisions about their tobacco use.  Whether you want to stop entirely, cut down or are unsure, Tobacco Talk provides support and helps you make a plan.
UW students can also access Nicotine Replacement Therapy products (usually patches or gum) at no cost. For further information, contact the Tobacco Talk Program at (206) 616-8476 or quittalk@uw.edu.