September 29, 2020
By Andrea Salazar-Nuñez, Ph.D., Licensed Psychologist, UWCC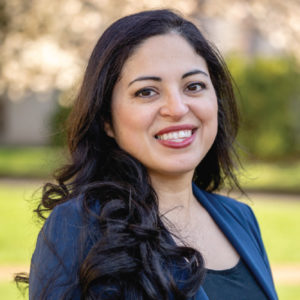 Being a college student is an exciting time in life and you've worked hard to get here. As fun as it can be, college can also be very stressful, overwhelming, and confusing. It's not unusual for students, especially our first-year and first-generation students, to feel lonely when trying to make new friends on such a large campus or stressed by how competitive college can be. This can take a toll on mental health, especially when you may feel like you need to figure everything out on your own.   
At the end of the day, however, helping an individual cope with life's difficulties is a community effort that involves all of us. A community where people care for one another ends up being made up of happier, healthier, and more resilient individuals. Building a culture of care on our campus and within our community will provide us with the buffer and resilience needed to manage our mental health as well as help prevent major mental health crises. If we help each other, we help ourselves. Consider some of the ideas below to build into your routine and help strengthen our campus community and build a culture of community care. 
Check in 
Find time to check-in with people about how they are doing and their capacity to work. This may help "take the temperature" of the folks in your life, allowing you to gauge where their energy is at so adjustments can be made accordingly.

 
Support each other 
Consider ways in which adjustments can be made to be responsive to individual and group feelings of overwhelm. Some examples include: 
Encouraging someone who you think might be exhausted or burnt out to take a break

 

Being mindful of the multiple roles some of us are playing in our lives (e.g., students who have to work to support themselves or who might be raising children or being a caregiver to a family member)

 

Sharing advice or offering words of support to someone you know is struggling emotionally.

 
Flexibility 
As the academic year continues there may be varying levels of stress and demands, so the need to be flexible may increase due to illness, the political climate, varying levels of productivity, family financial circumstances.

 

Consider points in the quarter when you may need to ask for more time or may need to offer more time for a project, assignment, or task.

 
Be Creative 
Find different ways of doing routine tasks.

 
Use technology, like apps or media, to create more engaging virtual spaces.

 

Use the different functions (e.g., clapping/thumbs up, chat, backgrounds) of your video chat platform to enhance the experience for yourself and others in a virtual classroom.

 
Value Social Engagement 
Use icebreakers even if you know the group.

 
Hold in-person or virtual "water cooler" hours.

 

Have regularly scheduled social hours with family and friends.

 
Hold Space and Be Responsive to our Different Experiences 
A useful metaphor to keep in mind for life in college is: 
Sometimes, college life is a storm and we are all surviving by floating on different flotation devices. For some, the flotation device is large and safe, like a yacht, and for some it may be small, like a lifesaver ring, with most of our body in the water, struggling to stay afloat.

 

Developing a community of care and responsiveness for different circumstances is critical to providing equitable support.

 
Encourage Body/Mind Connection for Yourself and Others    
Find ways to engage your body to help support your mind and include (or encourage) others in your practice. Some examples are 
Breathing exercises before meetings or classes

 

Yoga stretches throughout the day

 

Fidget toys for classes and meetings

 

Taking a walk mid-day