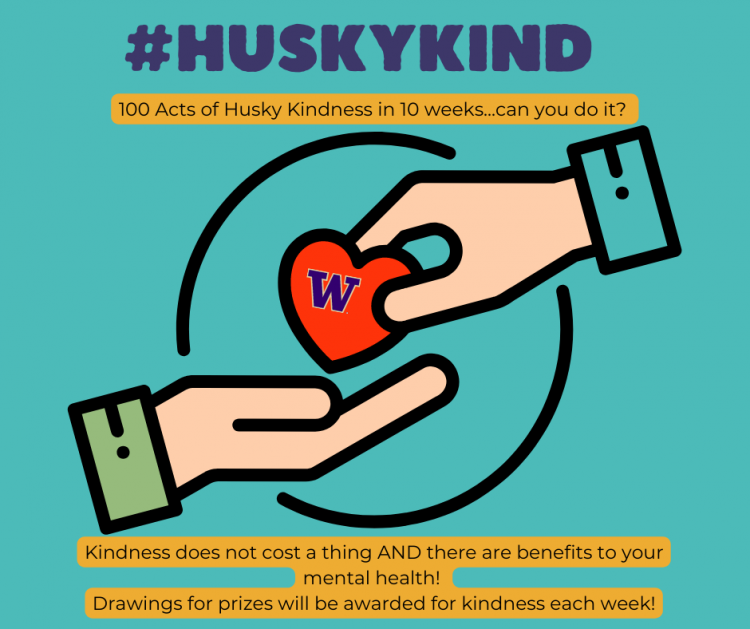 Kindness is the act of doing something for someone else or yourself. Have you ever had someone do a nice thing for you or have you done something for someone else? Have you ever thought about extending that same kindness to yourself? We know that kindness can improve one's mental health and the mental health of others. 
---
 
The #HUSKYKIND is a campaign surrounding kindness and pushing for our Husky community in a challenge of 100 acts of kindness over the Winter Quarter. Have you ever counted your acts of kindness? Well, research shows that counting your acts of kindness can increase happiness. We at the UW Counseling Center challenge you to 100 acts of kindness through the Winter Quarter.  
Each week, we will launch 10 new acts of kindness we challenge you to complete. Can you do it? We will be tracking through BeKind app and will have different prize options the more challenges you complete each week.  
Follow prompts below to participate in #huskykind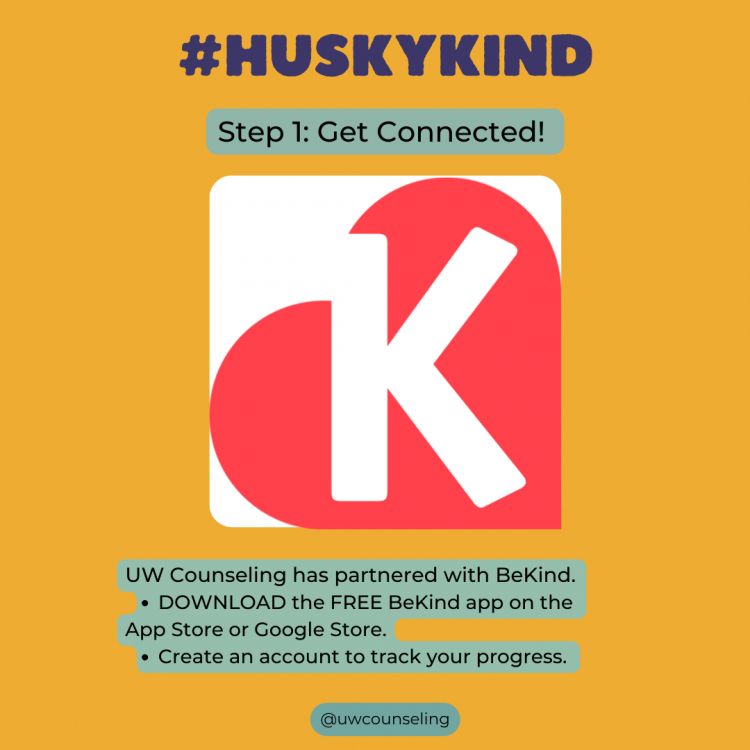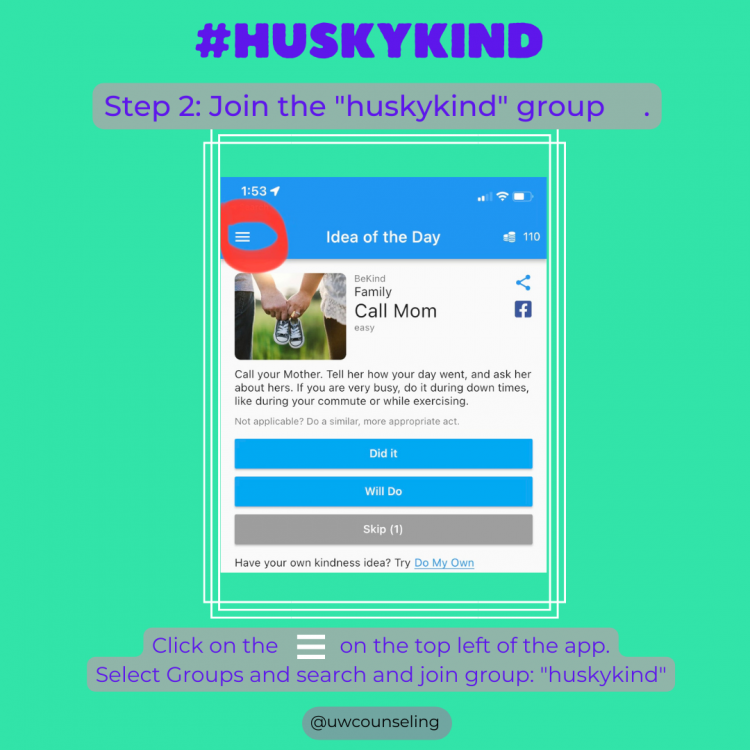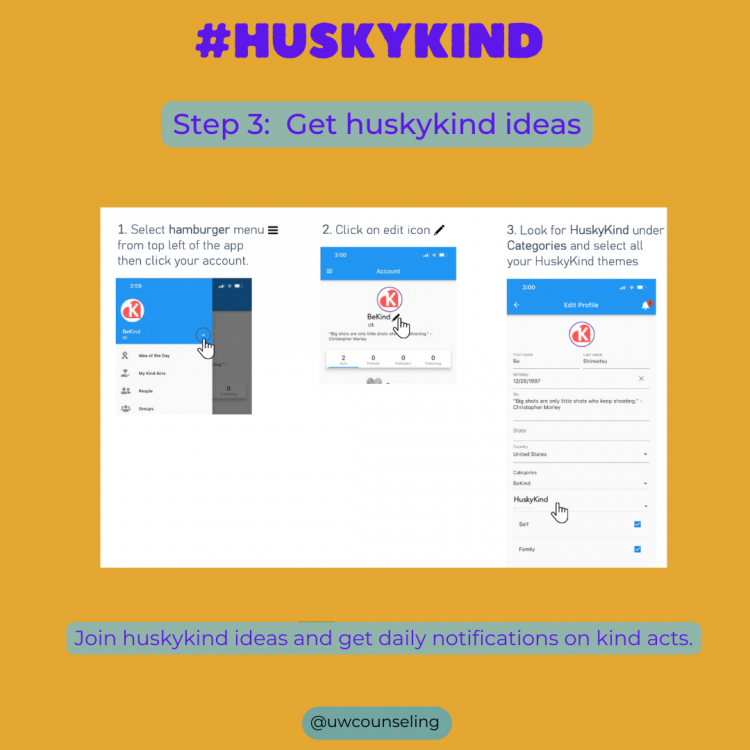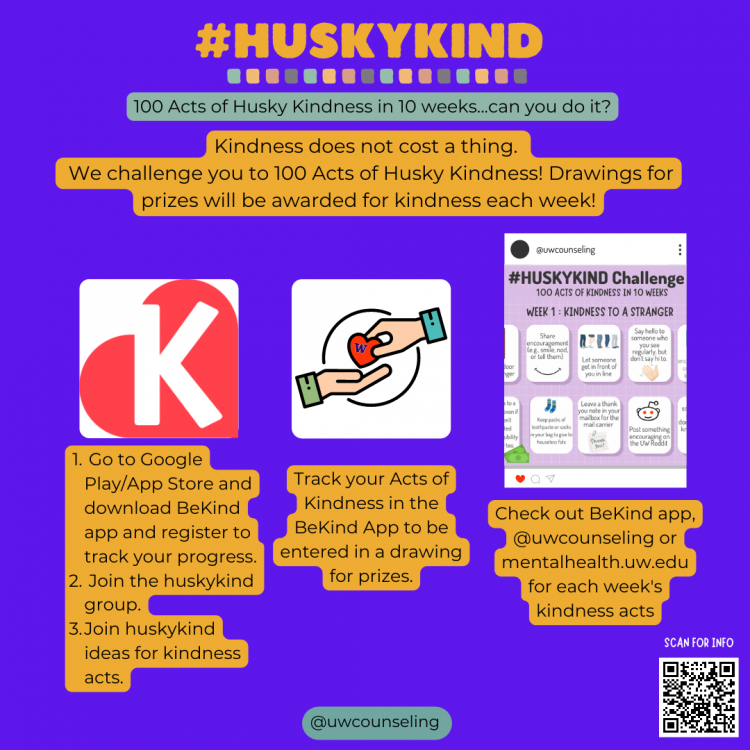 Weekly Challenges: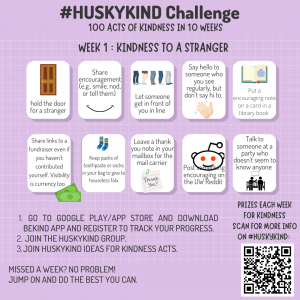 Week 1: #huskykind to Strangers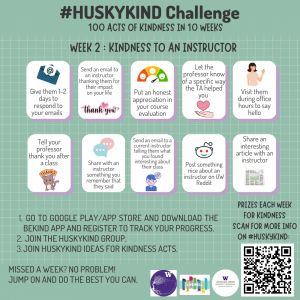 Week 2: #huskykind to Instructors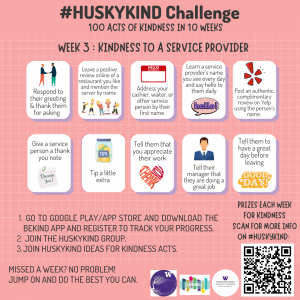 Week 3: #huskykind to Service Providers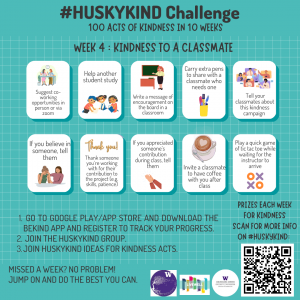 Week 4: #huskykind to Classmates