Husky Health & Well-Being
April 22, 2022
2022-2023 Resilience & Compassion Seed Grants Applications are Open!
4/7/2022 – Victoria Robinson
Do you have idea that could revolutionize the way we think about resilience, compassion, or sustainability at the UW?
Every year, the Resilience Lab partners with the Campus Sustainability Fund (CSF) to offer grants of up to $5,000 to students, staff, and faculty – including administrative and academic units – who are developing the beginning stages of projects that support community, well-being, and sustainability. To date, over $118,000 has been disbursed to fund community-led projects across all three UW campuses.
Projects range widely in purpose and scope, from applied research, to workshops, to retreats and trips. Read further to learn about last year's funded projects and how to apply for the 2022-2023 Resilience & Compassion Seed Grant cycle to fund your own project!
2021-2022 Resilience & Compassion Grant Recipients
Finding U at UW: New Course for First-Year Students in AUT 2021
Nell Gross, Director of Academic Services
Department of Geography, Seattle
TeyAnjulee Leon, Academic Advisor
Undergraduate Student Retention, Tacoma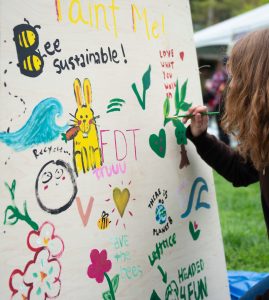 Leading with anti-racist principles for educational equity, this course supports students' college readiness by honoring students' past experiences, values and knowledge to foreground a resilient mindset at the university. Aimed at students entering their first quarter at the UW, this course is led by a team of advisors and academic coaches, offering an intentional space designed to support students while they discover themselves and learn how to maximize their education.

Humanist Huskies: Empowering Liberal Arts Students Through Stories
Yogasai Gazula, Undergraduate
Jackson School of International Studies; Department of Near Eastern Languages & Civilization, Seattle
This project helps educate and empower students through sharing the diverse stories of how liberal arts students at the University of Washington have applied their skills in innovative, cross-disciplinary work, illuminating the benefits of a liberal arts education for current and prospective students. Humanist Huskies consists of a website that features short videos and interviews with UW alumni about their experience with the humanities and the arts and is an extension of Digital Humanities Day panel discussions with 30 young professionals and UW alumni.
Wheelchair Accessible Scale at Hall Health Center
Nicholas West, Patient Services Specialist
Marky Erhardt, Medical Assistant
Hall Health Center, Seattle
Hall Health Center is the primary point of healthcare access for much of the student body as well as a large number of staff and non-staff community members, and this project supports efforts to make the Hall Health Center more accessible for all patients. Funds from this grant went to the purchase of a weight scale that allows for use by wheelchair-bound patients.
wǝɫǝbʔaltxw Native Garden Expansion
Iiaaksiichaa Ross Braine, Tribal Relations Director
Sierra Red Bow, Corbett Scholar
wǝɫǝbʔaltxw Intellectual House, Office of Minority Affairs & Diversity, Seattle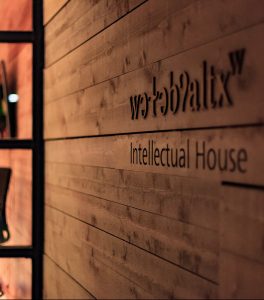 An expansion of the current Native Garden located on the UW campus at the wǝɫǝbʔaltxw Intellectual House, meant to honor, foster, and support Indigenous leadership in sharing traditional ecological knowledge and cultivating sustainable food systems. The partnership between the UW Farm and the wǝɫǝbʔaltxw Intellectual House has become the Indigenous Food Pathway Program whose mission is to create spaces where students, staff, faculty, and community members can learn about, grow, and consume traditional food. Aims include advancing food security, self-determination, and holistic health all of which are critical to revitalizing Indigenous lifeways and decolonizing food pathways at UW.
Hall Health Student Advisory Board
Samia Ali, Director
Amina Ahmed, Undergraduate
Student Health Consortium, Seattle
Dr. Lili L. Church, Primary Care Physician
Hall Health Center, Seattle
This project, consisting of approximately five student positions, brings together students and staff to better inform the policies and practices that support student health. Promoting transparency and trust between students and administration, the Student Advisory Board for the Hall Health Center offers voting seats for registered student organizations centered on student health and empowerment, engaging fully with the student body to make informed and equitable decisions.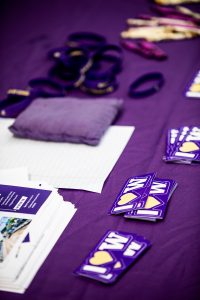 International Pride
Susan Hou, Graduate Student
College of Education, Seattle
Dr. Yuxin Sun, Licensed Psychologist
Counseling Center, Seattle
International Pride (IP) strives to create community and support for queer and questioning international students. IP's mission is to create equity and promote safety as students continue their queer and questioning identity exploration journeys in a space with drastically different cultural norms. IP addresses the gap in resources for international queer and questioning students by promoting safety in its most encompassing forms, including psychological, physical, cultural, legal, and medical safety.
Healing Grounds: Moving Through Loss
Elizabeth Umbanhowar, PhD Candidate
College of Built Environments, Seattle
Healing Grounds: Moving Through Loss offers collective remembrance and healing through reflection, communal movement, and documentation along three critical paths: 1) a student-generated storytelling on film; 2) lecture series; and 3) living memorial. These efforts offer opportunities for the campus community to bear witness to the ecological grief produced by historic injustices, the contemporary global pandemic, and unknown future disruptions of climate change.
Indigenizing an Undergraduate Wellness and Resilience Skill-Based Course
Meaghan Ferrick, PhD Candidate
Pei-chun Liao, PhD Candidate
School Psychology, College of Education, Seattle
This project offers a space for American Indian/Alaska Native undergraduates to participate in a semi-structured space to identify the sources of stress impacting their mental health and the culturally-specific sources of resilience used to cultivate well-being. In addition, this group partners with the existing "Wellness and Resilience" course (EDUC 215) to create actionable recommendations for inclusive practices and pedagogy to increase the relevance of existing curricula for AI/AN undergraduates and other historically marginalized student groups.
Student Equity & Inclusion Chats
Makayla Dorn, Academic Advisor
Joslin Boroughs, Associate Director
Undergraduate Academic Affairs, Seattle
Through data research, focus groups, and the development of best practice recommendations, this project aims to make program and process improvements to better serve Asian-American students and make UAA advising a more inclusive and culturally-aware department. Students are asked about their experience at the UW and UAA advising, learning what has been helpful to them in the past, as well as what challenges they have encountered.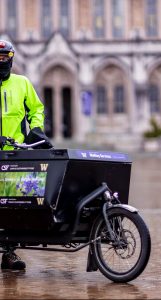 Incorporating Multiple Knowledge Systems: The Future of Education
Curtis Ludwig, Graduate Student
Stacey Alfonso, PhD Candidate
College of Education, Seattle
This project imagines a process to better prepare teachers at UW to work alongside Indigenous students, faculty, staff, and organizations in actionable ways. The monthly series involves educators in constructive dialogue around environmental justice, exploring ways to center Indigenous knowledge systems into their classroom, and focuses on cultivating reciprocal relationships with land, collaborating with Indigenous groups to deepen understanding of our complex interconnections with our environment.

Individuals Standing Against Interpersonal Violence (ISAIV)
Chelsea Shu, Undergraduate
Department of Anthropology, Seattle
Brooke Thimmig, Undergraduate
Department of Dance, Seattle
ISAIV is a UW student-led non-profit organization dedicated to bridging the gap between survivors of domestic violence and the resources meant to support them. By spreading knowledge about violence and empowering communities to take a stand against it, ISAIV creates and builds organizational relationships, using a two-pronged approach to access survivors of domestic violence through medical and educational institutions.
Brotherhood Initiative Retreat
Paul Metellus, Student Success Coordinator
Brotherhood Initiative, Seattle
The Brotherhood Initiative aims to empower undergraduate men of color to thrive on campus and graduate prepared for a lifetime of leadership, service, and success. An out-of-classroom opportunity to engage in critical conversations, the Brotherhood Initiative retreat creates a space for incoming scholars to connect with established mentors about navigating campus resources, accessing leadership positions, and securing internship and research opportunities.

How to Apply
Applications for the 2022-2023 Resilience and Compassion seed grant cycle are open April 1, 2022 and close May 1, 2022. 
Students, staff, and faculty — including administrative and academic units — are encouraged to apply to fund applied research, workshops, retreats, activities, projects, etc. that support the goals of the Resilience Lab and the CSF:
to foster connectedness, belonging, and community;
to embrace both commonalities and diversity within the human experience;
to cultivate kindness, compassion, and gratitude toward each other and ourselves;
to highlight connections between community/personal identities and sustainability in the UW community/environment;
to spark dialogue about environmental and social issues that have a disproportionately negative impact on communities of color;
to provide opportunities for project-based and applied learning for the UW community. 
You can learn more about our Proposal Guidelines, Acceptance Criteria, and Reporting and Funding Guidelines on our Seed Grant page here, or reach out to our CSF Coordinators Chloe Jiang (uwrlcoordinator@uw.edu) and Tatiana Brown (csfcoord@uw.edu) for more information.